Although Ipsy has been around for a few years, I've recently decided to subscribe and give it a try. I am currently subscribed to the glam bag and the glam bag plus, and these items were apart of the glam bag plus for the month of October 2020. After receiving my first two bags this month I can say that I am truly excited for next months bags. As a makeup lover I tend to get overwhelmed when shopping for new makeup and skincare products so this is such a nice alternative for me.
First lets discuss these brushes!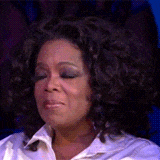 These brushes by Laruce Beauty are amazingly soft on my sensitive skin and blends products quite well. These brushes are on the expensive side so I probably wouldn't have ever purchased these however, now that I've tried them I'm honestly hooked. If you are in the market for new brushes but do not want to spend so much up front, I highly suggest buying at least one of these brushes just to see how you like it. You will not regret it!

LR360 Tapered face brush $34.00

LR331 Flat angle brush $34.00

LR342 Contour blending brush $32.00

LR322 Kabuki brush $34.00
Total $134.00
Huda beauty Obsessions Palette in Mauve

I've always wanted to try Huda beauty products so when I opened this months Ipsy package I was pleasantly surprised. The colors in their palettes are always matched perfectly with a few shimmery shadows as well. This mauve obsessions palette did not disappoint me, and as you will see from my little photo shoot, I had fun with this

The colors are very pigmented, blends easily

and long lasting so I would recommend this palette

Retail price $27.00
Extraordinary Translucent Powder
As a brown skin girl I am super picky when it comes to setting powders, the wrong setting powder could easily have you out here looking casket sharp. This setting powder is very fine and sets well into my skin without leaving a weird white cast. My only issue with this product is the size vs price. Its like opening up a bag of chips then realizing the bag is half empty.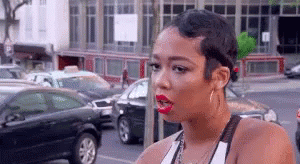 Retail price $22.00


Sunday riley A+ High-Dose Retinol Serum

I am always looking for new skincare products so when I received this in my glam bag I was pleasantly surprised. According to Sunday Riley This A+ serum will help to reduce the appearance of wrinkles and lines and also improves the appearance of aging and uv- exposed skin. Although I haven't had this product long I absolutely love the way this serum feels on my skin. This product has a nice neutral scent so if you aren't a fan of scented skincare products then you will love this. Of all of the products I received in this glam bag plus, this is probably my favorite. This product is quite costly but so far it has proven to be well worth the price.

Retail price $85.00  

Laboratoires Filorga Oxygen-Glow Eyes   

According to Laboratoires Filorga this illuminating formula will give you a more awakened appearance while reducing puffy eyes and brightening eye area. I tend to shy away from skin care products with perfume smells, and although this does have a mild perfume smell, it doesn't bother or irritate my sensitive eyes. Although I've only used this product twice, I like the way it feels on my skin, however I would have to use this a couple more times before I can give my final thoughts. Lastly the size is a bit small at only 15ml, however with this product a little truly does go a long way so if you use it sparingly you should have no problems because after all you're only using this on your under eye and brow bone.

Retail price $29.00

This glam bag plus cost me $25.00 and the products I received are worth nearly $300.00 in total. The best part is that I've found some new favorites that I can add to my makeup collection. I had so much fun with these amazing products and am super excited for next months glam bags. Which products would you like to try? comment your thoughts below.

If you aren't already, please be sure to subscribe to my mailing list to stay up to date with new blog posts.